Sandpiper Bay Men's Golf Association SBMGA is open to all men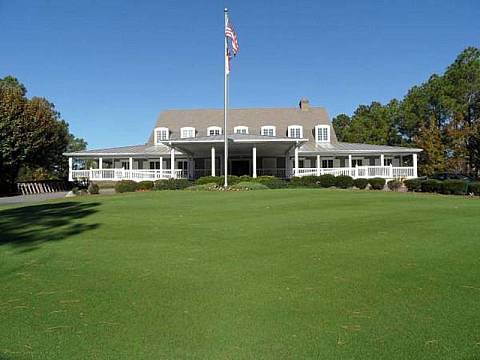 who are members of Sandpiper Bay Golf & and Country Club located in Sunset Beach, North Carolina. Our web site, WWW.SBMGA.COM is used to present useful and reliable information to current and potential members of the Sandpiper Bay Men's Golf Association.
To our current members, thank you for your continued support to the SBMGA from the Board of Directors, the committee chairmen and their volunteers. To all viewing our Website, we welcome you.
To keep the Association viable, the Board of Directors holds monthly meetings and hosts four General Membership meetings each year. At present, we have 57 members in the association. As a reminder to you, our annual membership fee for 2017 will be $100 (due on or before January 31, 2017). This fee includes annual Association dues and a hole-in-one insurance. The membership fee will be prorated if you join after July 1st. Your Association will reimburse you up to $200.00 for bar refreshments and a plaque should you make a hole-in-one during our regular days of play (Monday and Wednesday) or any of our SBMGA sponsored events. The SBMGA days of golf Monday and Wednesday of each week are played under guaranteed tee times by Sandpiper Bay Golf and Country Club. To sign up to play, log in and sign up online using Games Sign Up. However, in order to utilize the online sign up feature you must contact our Web Administrator to issue you a password and instructions for this and other features on the Web Site. Foursomes are developed at random by computer based on your handicap, the slope of the courses to be played that day and your preferred tee box from which you hit the ball. The cost to compete in the games for 2017 will be $5.00 . However, you do not have to compete in the games.
Our web site, WWW.SBMGA.COM is available for viewing tee times, tournament information, game results, general and club news and to sign up for SBMGA game days. For your convenience, once the foursomes have been selected, the start time and courses to be played will be posted on the web site under "Tee Times" the day before play.
Finally, the goals and objectives of the SBMGA are simple; play golf by the USGA and local rules, exercise golf etiquette, keep pace with the group in front of you and enjoy the company of the golfers you will meet during and after play. We look forward to meeting and golfing with you.
SBMGA Board and Committee Members
President
Dean Montgomery
Vice President
Jim Reardon
Treasurer
John Whalen
Secretary
Don Moore
Tournament Chairman
Mike Casagranda
Tournament Chairman
Mike Casagranda
Handicap Chairman
Tom Ioven
Games Chairman
Don Capretta
Games Chairman
James Creighton
Games Chairman
Tom Townsend
Web Administrator
John Radziewski
All materials presented here are presented for informational use only. If you are interested in joining Sandpiper Bay Men's Golf Association, please stop at the pro-shop and pick up a membership application. The pro-shop staff will provide information on how to contact an executive board member for any questions. The Sandpiper Bay Men's Golf Association can not, is not, and will not be held accountable, responsible, or liable for any actions taken by any individual, person, persons, or group, relating to the use or misuse of the presented materials. The Sandpiper Bay Men's Golf Association advocates strict adherence to all local, state, and federal laws relating to the use of this web site. The Sandpiper Bay Men's Golf Association Home Page contents and all associated Web page's, Text files, Graphics, photos, and other materials presented here are the property of the The Sandpiper Bay Men's Golf Association except as noted.